Expand your
sales catalogue
These are the destinations that can become part of your inventory with just one click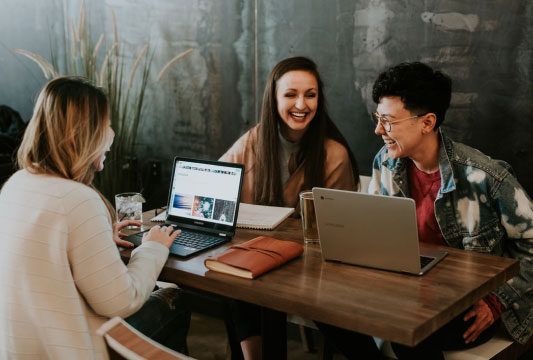 Australia always has something to offer to every adventurous soul. As soon as you land you will hear a "no worries, mate" so characteristic of the locals. This phrase sums up an Aussie lifestyle where the important thing is to enjoy every moment.
This country has become home to a large number of international students because of the incredible variety of study and work opportunities.

Nature in its purest form. If you are looking for a relaxed lifestyle, this is the destination. Picture-perfect landscapes, extreme sports, national parks, lively cities and friendly people will make you fall in love with this place.
The country of the Kiwis can boast of its excellent education system, quality of life and employment opportunities. You know why spending time studying and working in New Zealand is so attractive.

Everyone who visits it falls in love with it. Considered one of the countries with the highest quality of life index in the world and splendid nature, fascinating national parks and the best scenery for risk sports, especially during the winter, are just some of its attractions.
It is one of the safest countries on the planet and has some of the best universities. Fusion of traditions and cultures in its cities; some with a European flair and others modern and cosmopolitan.

Discover the third-largest country in the world! You will find an incredible variety of climates and colourful landscapes. Get ready to make road trips through the different states and get to know this dreamland through its highways. The Pacific Coast Highway, Route 66, Route 20, Florida Keys and more await you.
Don't wait any longer to live a Thelma and Louise experience, just like in a movie. Your dream begins when you choose the United States. Who wants to change their life in the land of the American Dream?

Intense green, as it has never been seen before, will make you gasp in Ireland. They don't call it the Emerald Isle for nothing! Nor is its quality of life, landscapes and education system any slouch.
The country has been the protagonist of a great economic growth during the last years. As a result, a number of internationally renowned companies and highly qualified professionals have settled there.

Malta is a paradise in the Mediterranean. The sea air blends with the tropical climate to give you a holiday feeling as soon as you set foot on the island. With attractions such as Gozo Island, the famous Calypso Cave and the stunning Blue Lagoon, you will always have somewhere to discover.
In addition to the dreamy scenery, Malta offers the opportunity to study English and work. Thousands of students from all over the world land there and live a unique experience.